Videos
How An Incandescent Light Bulb Works
Find out how an incandescent light bulb works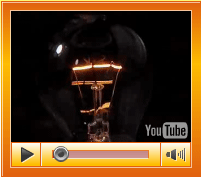 Deconstructed: How Incandescent Light Bulbs Work
Get a close up look at the parts of an incandescent light bulb and learn how they work.

Body Electric
Join Rylee and her friend Kristen as they visit the Bakken Museum in Minneapolis as they investigate electricity and the human body.

In this episode, Izzie's off the grid with Hannah and her friends as they design and build their own working miniature wind farm.
Innovative thinkers in Sitio Maligaya are installing light bulbs that do not use electricity.